Douglas Madsen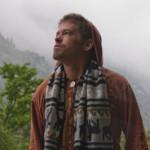 Submitted by Joanie Madsen
Douglas is our first born and always SO full of life and adventure. He never knew a stranger and has the most tender heart. I think part of that tenderness is what made remaining in his earth suit so very difficult. I believe he came into our family to be our teacher of what loving compassion and forgiveness looks and feels like.
Douglas had a back injury in high school and was on pain medications that he later became addicted to. I know that each and every day he believed this would be the day he wouldn't use and would find the freedom of that monkey off his back forever.
He left this earthy journey on July 13, 2008, and this time for our family has been an intense journey of finding our way again and learning how to integrate his life into our lives now. I believe this will always be a work in progress yet I can say with intention that healing is happening and I don't feel the way that I did when I had to take the first step without my beloved son in it.
This world is a better place because Douglas lived and I feel a responsibility to continue to grow his love in whatever way that I can. Douglas is sorely missed each and every day and will be forever twenty-four. Deepest of sighs…
Last 5 posts in Their Stories