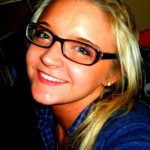 Brittni was the oldest of 3 children. She left behind a sister and brother. She was a young lady full of love and life and laughter. She never met a stranger and wasn't afraid of anything. She began her issues after being bullied at school by female classmates at age of 14. She started with the drinking and by time got into high school, well is a perpetual drug store. Kids selling their aderal and Xanax. In which she grew to try and take anything, and yes Xanax was her favorite.
She finished high school, was holding a job and even had moved out into her own place. She wasn't like what ppl call a junkie, she functioned but when she was done in the evening, yes she liked to wind down and taking something was her thing. Unfortunately a drug called methadone which was prescribed and had to be monitored, which is no longer monitored, they get it and leave the clinic with it and it comes in pill and liquid formula. As we know of reports mixing drugs such as anxiety meds and pain killers can literally kill you.
Well after work one night my girl took a Xanax and her friends introduced her to this methadone, and needless to say it literally put her to sleep. She wasn't planning on dying, her diary was planning a wedding in a years time, she was happy and she loved everyone. I was always afraid this would happen. She told us that night "don't forget to get me in the morning to go to work" we dropped her off and that was the last time I saw that sweet girl of mine.
God how I miss her every day, we all do. I tried treatments and centers but they are so expensive to go to. She left us on May 11, 2012, just two weeks after she turned 22. Forever loved and missed.