Brendon Campos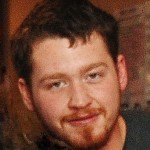 Submitted by Brianna Campos
Brendon was always a character. Even the times I really wanted to be mad at him, he always found a way to make me laugh.
As kids, we were either getting in trouble or fighting, but the fun was always ruined. But in spite of the trouble or our fighting, somehow, my brother always seemed to make light of the situation.
Brendon was a unique individual. He always went against the grain. A rebel child in his truest form. He was an artist; he attained talent that was unique and skillful. He was also dyslexic and never let anyone forget it. For instance, Mom would say, "Brendon – do the dishes." He would say, "Sorry mom – can't. I'm dyslexic."
Brendon could make you laugh. He also attempted to attain a mysterious statue about him, keeping himself and and his true identity ambiguous. Unless, of course, you went on his Facebook which he used as his personally blogging post.
According to Facebook, Brendon wrote this poem two years ago: "It's funny, as irony goes, that the tragedies of life are what really brings us back together. We have all these fake holidays and reasons to get together. But when something goes wrong, we all get together, because we're strong."
When I think about Brendon, I know he would not want us to sit and mourn for his life. He never wanted sympathy from any one while he was alive, why would that change now.
Yet without completely evading the topic all together, Brendon was not well. He was fighting a very difficult battle. Yet even in his own demise, he is not defeated. What would make it win if he we let his death defeat us. When what we should do is run, and fight for someone else who is fighting a similar battle.
One thing my brother never found on this earth, was peace. He searched for contentment in all the things of this world. And he never found that. I firmly believe that our hope is not something that can be found in this world. If you are struggling with addiction, if you struggle with anxiety and depression, if you are searching for your the things of this world to find contentment, I assure you'll never find it. Brendon's life can be a testament to that truth. Brendon would want you to learn from his life. He would want you to find the peace he was never able to find.
Last 5 posts in Their Stories
2 Responses to Brendon Campos